BlueStacks (full name: BlueStacks App Player) is the best free Android emulator on PC today. With the new version of BlueStacks 4.150.0.1118 interface, users can fully play Android games, use the Android emulator application on the computer screen in the most convenient and professional way.
DOWNLOAD NOW
What is BlueStacks?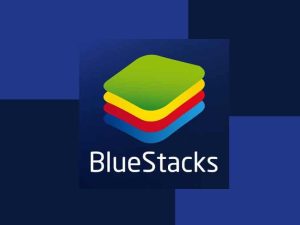 It turns your computer into the best gaming device. Join over 300 million of your favorite PC game players around the world with the most popular Android game emulation platform – BlueStacks. With such a large number of users, the BlueStacks gamer community constantly blurs the boundaries between playing games on mobile and PC. BlueStacks is not only an Android emulator but also the best Android gaming platform in the world. It can turn your PC into a perfect mobile gaming device.
BlueStacks supports running applications, playing Android games on the PC screen in the same tab format as on a web browser. BlueStacks gives users the freedom to access and use any application on the huge Android app store right on their personal computer. This is the number one choice for those who love the cult titles on the Android platform.
About BlueStacks version 3
With powerful features, applying Layercake technology to support the maximum users that Bluestacks has won the hearts of the majority of gamers who love Android games. Up to now, Bluestack has released 3 versions, especially in this 3rd version, Live Steam feature has been greatly improved to make your Stream game easier.
Bluestacks is a gaming emulation software application, running Android applications on computers completely free of charge along with a lot of powerful features that support the maximum users in playing Android games on the big screen. Bluestacks is also the only software that has received investment and interest from Intel, Samsung, Qualcomm and AMD. Currently, Bluestacks supports both operating systems Windows and Mac OS.
It was launched in 2011 with a leading mission to break all limits of playing games, running applications on phones. Today, the number of Bluestakcs users has surpassed 85 million, an astonishing number. Bluestacks' advanced "Layercake" technology makes it possible to play heavy graphics games that can run smoothly on your computer. Indeed, with Bluestacks playing Android games on your computer will no longer have any difficulties any more.
Bluestacks is the world's first Android emulator. Bluestacks, thanks to the most advanced proprietary technology "Layercake", now users can freely use thousands of games without worrying about bugs and lag. The third version has been released with many advanced features. Sharing the gaming process with friends has become easier with the Livestream feature.
DOWNLOAD NOW
The salient features of BLUESTACKS3
Sharp Graphics: With 6 years of research and development, Bluestacks gives users the game experience on any Android application on a Full HD screen.
Superior Game Platform: As the No. 1 browser in the world, Bluestacks shows its ability to handle along with superior features and is committed to providing users with a smooth and best experience for gamers. .
Multitasking feature: The multitasking feature of Bluestacks allows users to use multiple gaming accounts at the same time as well as multiple applications at the same time instead of only able to use each individual application as on the phone or other emulators.
Outstanding Compatibility: Bluestacks 3 has a built-in Engine that automatically adjusts the configuration of the game to be compatible with the configuration of your computer. This will help your game to be optimally configured to make gaming, using the application on Bluestacks 3 smooth and without lag,.
About BlueStacks version 4.150.0.1118
BlueStacks version 4.150.0.1118 takes your gameplay to the next level. As a pioneering mobile gaming platform on PC, BlueStacks continuously provides the fastest gaming experience with the richest enhancement options. BlueStacks' direct partnership with more than 100 of the largest mobile gaming companies and investments from Intel, AMD, Qualcomm, Samsung and other leading technology companies have recognized BlueStacks as the best Android gaming platform.on the computer.
Play Android 7.1.2 (Nougat) game.
Hyper-G graphics for stunning graphics quality.
Manage resources with AI to play games with low latency.
DOWNLOAD NOW
Upgrade the entire game with Android N (7.1.2) on the PC
Android N supports the widest range of compatibility to run all games at high quality graphics & performance on PC. Nougat offers additional graphical features that make gaming on bigger screens with a sharper, smoother keyboard, mouse or gamepad on phones or tablets.
Fast gameplay and better graphics.
Save battery and hard drive space.
Review instructions and manage game controls without interrupting gameplay
You can now review video or game tutorial articles, look up current keyboard controls or advanced control configurations, from the window containing the new game controls located adjacent to the main gaming window. For convenience, you can:
See game instructions, including videos and articles in the pop-up window located next to the screen.
Change shortcut function.
Create an existing key mapping table.
Upload and download keyboard mappings.
Select the keyboard table of your choice.
Optimize game graphics quality through ASTC texture processing control
DOWNLOAD NOW
In 3D graphics, texture is a digital representation of the surface of an object, for example a hero, a weapon or a leaf on a tree and a grass in an ambient landscape. Well-defined textures are important in rendering 3-D images. However, they also require a lot of memory. Adaptive Scalable Texture Compression (ASTC) technology is used in the game to provide a realistic, high-resolution, 3D visual experience while reducing image data size, memory usage and load time to enhance performance and productivity.
When running on BlueStacks, games using ASTC texture compression technology can provide a visual experience directly displayed by a modern GPU. This greatly enhances the gameplay experience by improving overall feedback & performance for gaming.
All in all, this is a great emulator software that is worth a try
DOWNLOAD NOW