In fact, UC Browser is a mobile browser developed by UCWeb (formerly UC Mobile). It was officially launched in 2004 as a Java application, and the company has undergone significant changes over the years. In 2010, UC Browser introduced the first iOS application in Apple's App Store. . Now the app is available for Android, iOS, Windows Phone, Symbian, Java and Blackberry.
DOWNLOAD NOW
About UC Browser
UC Browser is the flagship product of UCWeb company of Alibaba Group (China). According to the latest StatCounter report, this application has marked a turning point when it becomes the 2nd most popular mobile browser in the world with a 17.42% market share.
This browser is said to operate more efficiently and faster than other products of the same type thanks to cloud computing technology, applied smartly on different platforms, supporting the simultaneous download of multiple files. In addition, the browser supports HTML5, Web browsing applications, cloud sync and personalization. In addition, UCbrowser has Mozzila Add-ons on the UC + open platform.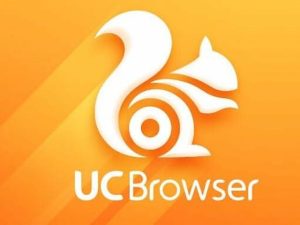 With a huge user base in China, strong acquisition in India and continued growth in the growing regional market, UC Browser reached over 400 million global users by the end of 2012.
Some useful features of UC browser for smartphones
UC Browser is popular for its speed and ability to find information and functions easily. The product has a powerful UC Union affiliate network, a large amount of traffic and a global exchange forum.
DOWNLOAD NOW
The news aggregator utility gadget
Using mobile devices to keep up with news, videos and entertainment is the daily activity of most people, especially for young people. However, monitoring news channels, updating videos or emerging games will take a long time. So, based on the usage habits of millions of users in Vietnam, developers of UC Browser have created an intelligent news update system that significantly saves users time.
Depending on users' preferences, UC Browser offers options: aggregating newspaper news, soccer news updates, new comedy video updates, new games and mobile apps. All of the content is updated daily from the leading websites and popular information channels in your country.
You can personalize your browser thanks to UC's easy background change. However, changing the wallpaper easily leads to icons being confused and hard to see. This problem was overcome by the UC design team using a transparent dark layer under the icons.
Convenient UC Widget
UC Browser integrates many interesting add-ons in the browser. UC Widget delight users by its beautiful interface and reducing many unnecessary operations. The UC Widget add-on allows you to create a shortened panel that is always displayed on the home screen. When you click on the UC Browser icon, the screen will darken to create a beautiful control panel interface. This panel provides a shortcut to the most basic tasks: opening browser, Facebook, searching, downloading and configuration. As a result, users can perform basic operations quickly. UC Widget works like a mobile home and does not affect other activities.
Download high quality video
This is a feature that allows users to download their favorite videos of high quality at any website. However, this feature is not available in UC browser but you need to install an add-on to be able to work.
After installing the add-on, a "download" button will appear under each video. Just click on this icon, the video will be downloaded and automatically converted to the format appropriate to the user's mobile phone.
DOWNLOAD NOW
PC version
The software is popular and popular on phones – especially the Android line. However, not many people know that UC Browser has developed a PC version based on the open source Chromidium code. Therefore, UC browser has fast speed and youthful interface, friendly and highly customizable.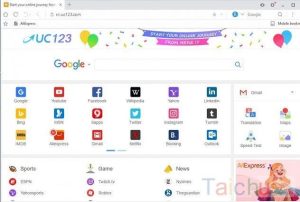 Its installation interface is divided into 7 main tabs quite neat, of which there are 2 quite useful and valuable tabs: Tab Mouse gesture and Speed ​​up. Preliminary, Speed ​​up allows us to increase browsing speed compared to normal browsing mode, in addition it also gives users the speed of reloading the website quickly. Mouse gesture, this is the first browser in the world to support users with the most gesture manipulation options, we can tweak mouse gestures such as: drag left to back or right to forward, up / down to scroll the page, etc.
In addition to the above operations, the user can automatically set the gestures that he wants. To do that, click and hold the right mouse button and draw the gesture. This feature is quite useful because I feel it enhances the user experience more conveniently and saves time in simple operations that everyone often uses. Some other features like double clicking on any tab to close it quickly are also equipped
Extra feature
In addition to the above mentioned things, the browser is also equipped with some other useful features such as support for catching high-speed download links such as Coc Coc browser, Smooth Browsing: pre-loaded images and links, you have can instantly open, Cloud Sync: syncs user data between computers and mobile devices such as tablets, smartphones, etc. Another great feature is called Mouse to Open – which means that when you're viewing a web page and the content contains images, but it's too small,  you only needs to point the mouse at the content of the image you want to view. The image is enlarged and you do not need to perform as many operations as other browsers.
Since this is just a beta version, there may still be some limitations, but hopefully in the future it will be improved and added many new and better features. I recommend that you download this browser experience!
DOWNLOAD NOW